Practical, robust and accommodating.
Like any good toolbox, the iLoad comes packed with all the things you could possibly need – plus more, just in case.
Convenience only a van can offer.
The Hyundai iLoad is more than a workhorse to get you around day after day. It's an investment in your business which has the room to grow with you.
Load space.
With a high ceiling and one of the longest wheelbases in its class, you can carry it all in your iLoad. The 3-seater has a huge 4,426L cargo capacity for 2 pallets of freight and equipment, while the 2,511L of secure space in the back of the crew cab can take a pallets' worth while you and up to 5 off-siders cruise to the next job in comfort.[H6]
Security.
Because the iLoad is an enclosed and lockable space, all your tools, equipment, supplies and deliveries are kept as secure as can be. So they're protected from thieves and the weather, plus you won't have to worry about them falling out of the tray because a rope came loose.
Accessibility.
Compared to a ute or flatbed, loading and unloading from the sides or rear is much easier with an iLoad, especially if it's just you doing the lifting. The load height is a lot lower, so you'll never need to heave things up past your waist. Plus, fit a loading ramp and you can pull your trolley straight into the back.
Organisation.
It's good hitting the road knowing you're organised, prepared and in control. So set yourself up for success by personalising your iLoad to suit you. From adding roofracks, a tow bar and extra grab handles through to a cargo barrier, air conditioning curtains and a wooden floor, work faster and easier with Hyundai genuine accessories.
Economy.
The iLoad's 2.5L turbo-diesel powertrain gives you all the extra mileage and fuel efficiency a petrol engine won't, but with plenty of power on tap to also make it fun to drive. Outputting a meaty 441Nm of torque with the 5-speed auto pairing, it makes light work of cross-town load-hauling, high-speed highway cruising, and every trip in between.
Customisable.
Choose from either dual sliding doors for convenient loading whichever side of the road you're parked, or optional twin swing rear doors for maximum storage and shelving space. The crew van can comfortably seat up to six plus a pallet of delivery items, while the 3-seater boasts ample space to fit two pallets' worth of freight in the back.
Connectivity.
Think of your iLoad as your mobile office, because it's equipped to help you and your crew stay connected, productive and on the job wherever you are. And central to all that is the 7" multimedia touchscreen with Bluetooth™ connectivity and full smartphone compatibility with both Apple Carplay™ and Android Auto™.
Ready for any task.
Driving a crew around or just need a sturdy van that you can rely on for any task? Customise your iLoad to suit any lifestyle or business requirements below and see which accessories fit your needs.
Hardworking exterior.
The iLoad is a sleek, dependable commercial van that looks perfectly at home in the city or on a job site, while maximising every square inch of space. With a semi-bonneted front end (so you're never sitting above a revving engine), squared-off halogen headlights, grooved wheel arches (for a bit of flair), no-nonsense 16" steel wheels and a low, solid stance, the iLoad is sure to be a good look for your business.

Signature Hyundai grille.
Bringing it into line with the rest of the Hyundai stable, iLoad hits the road sporting a cascading front grille framed by a sleek, chrome surround.
Automatic dusk-sensing headlamps.
iLoad automatically lights up the road ahead, turning on its headlamps for you as soon as the sunlight dims, as well as in tunnels, car parks and other low-light spaces.
Dual sliding doors.
Load and unload from whichever side is most convenient to where you've parked.
Optional twin swing rear doors.
Wide-opening rear doors allow greater range of movement when loading from the back.
Roof racks.
Price: $584.27 (Price includes GST and fitment.) Uniquely-profiled Hyundai Genuine Whispbar™ Quiet Roof Racks look good and minimise aero-drag for improved fuel economy and reduced wind noise at highway speeds. All Hyundai Roof Racks provide maximum load carrying capacity for your iLoad and are tested to Australian Standards.
Towbar, towball & trailer wiring harness.
Price: $952.09 (Price includes GST and fitment.) When towing, you need confidence in the hardware fitted to your Hyundai. Engineered to suit Australian conditions and to integrate seamlessly with your iMax, Hyundai towbars are designed and tested to ensure years of trouble-free towing.
A can-do attitude.
iLoad's tough, dynamic styling includes a semi-bonneted front-end, distinctive wheel arches and a low-to-the-ground stance, so you're always looking the goods, whatever you're carrying.
iLoad Van
From $43,840.00
Engine & transmission
2.5L Diesel CRDi 5-Speed Automatic 2WD
2.5L Diesel CRDi 6-Speed Manual 2WD
Key Specifications
16" steel wheels with full size spare
7" multimedia system
Apple CarPlay™[P1] & Android Auto™[P2] compatibility
Bluetooth®connectivity
Trip Computer
Rear view camera
Cruise control
Auto dusk sensing headlights
4 airbags
An interior that stacks up.
If you're looking for a comfortable, manoeuvrable van with tons of room, the iLoad is the answer. With one of the longest wheelbases in its class, big doors, a wide step that makes getting in and out easy and well-padded seats to jump back into, you'll find every minute you spend in it will pay off, big time.

3-seater or 6-seater crew van.
The 3-seater will haul you and two passengers in comfort, with space in the back for two standard-sized Aussie pallets. The 6-seater doubles the passenger number, yet still has a sizeable 2.5m3 of rear space.
Power windows and mirrors.
With touch-button controls, you can save more energy for the physical work that's waiting for you at your destination.
Complete security.
The iLoad comes protected by an engine immobiliser, anti-theft alarm, central locking and keyless entry, because we understand that not having your tools of trade on hand can cost you, big time.
Dual glove box compartments.
Keep your valuables locked away inside one of the two dual glove box compartments inside the cabin.
Vinyl cargo area floor covering.
The vinyl, cargo area floor mat has been designed to be tough, and with the built-in tie-down hooks, will help protect the inside of your iLoad from the hard sides and edges of the things you're carting around.
Air-conditioning.
Cool down quick on the hottest days and warm up fast on the chilly ones, with the iLoad's responsive air conditioning system.
7" multimedia system.
Use your large dashboard touchscreen, steering wheel-mounted controls and voice commands to make phone calls, send text messages, get map directions, play music, and operate the key apps on your smartphone.
Hyundai by your side.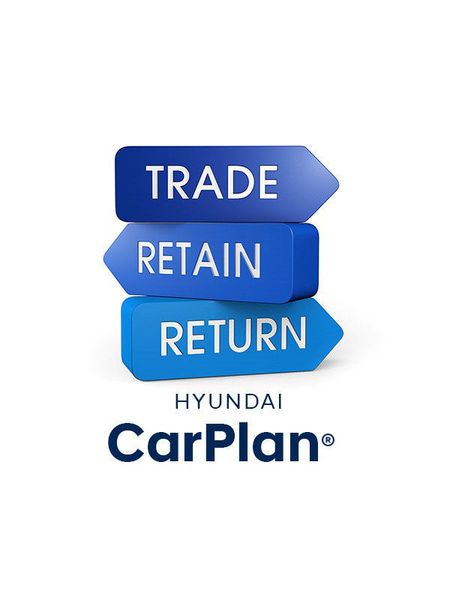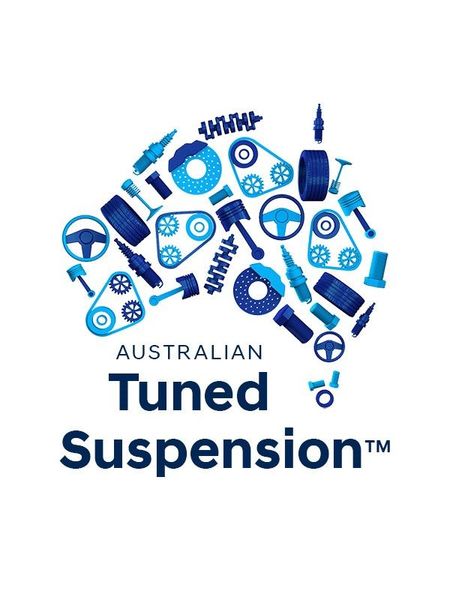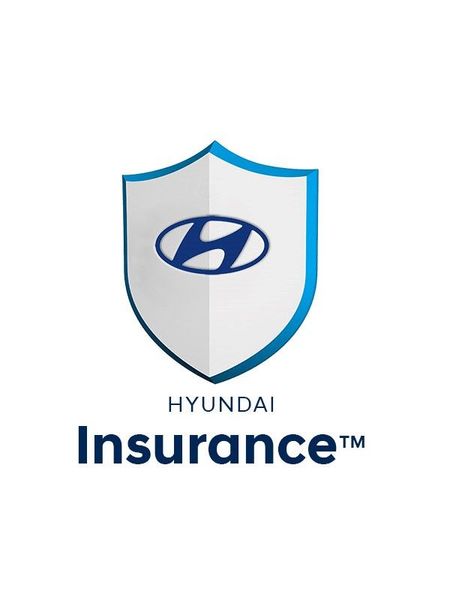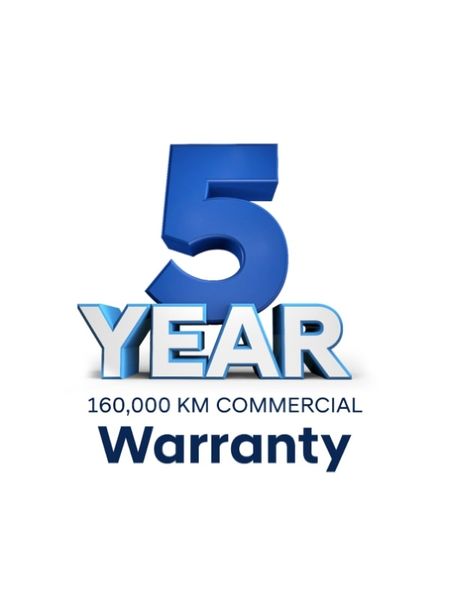 Equipped with technology.
7" multimedia system.
The infotainment unit is fully compatible with your smartphone's interface, so you can safely make calls, play music, receive texts, access your contacts, and loads more.
Keyless entry.
The folding remote key with keyless entry makes it even easier to lock and unlock your commercial vehicle. When you're done, fold it and put it in your pocket.
Apple Carplay™[P1] & Android Auto™[P2].
Play music and podcasts, make calls, take messages and more.
Rear view camera.
The rear view camera[H4] helps you stay alert to what's going on behind you. It's perfect for worksites and city streets – just engage reverse and see any hazards clearly on the van's 7" display. Only Available on liftback models. Not available with twin swing rear doors.
Steering wheel mounted audio controls.
iLoad makes it easy for you to play music while keeping your eyes on the road by putting the main audio controls at your fingertips.
Hyundai owning benefits.
When you drive away in your new Hyundai iLoad, it'll be just the start of a brilliant journey. From a complimentary first service at 1,500km, you'll enjoy Australia's highest levels of ongoing customer care via our iCare support program.
5 Year Unlimited Km Warranty.[H5]
So go ahead and drive without keeping an eye on the odometer.
Lifetime service plan.
Know in advance the maximum cost for each scheduled service.
Roadside support plan.
Included for the first 12 months, and extended for 12 more with each successive scheduled service.
Tailor your iLoad to make it uniquely your own by adding genuine Hyundai options and accessories. Every one of them has been tailor-made to fit, work and match your iLoad perfectly.
16 inch Iksan gloss black and silver alloy wheel.
Price: $299.76 (Price includes GST and fitment.) Suitable to all iLoad and iMax variants. Price stated is for 1 wheel only. Tyres not included. Tyre swap possible for all iLoad and iMax variants. Part number: AL4004H018
Full technician kit.
Price: $1,989.00 (Price includes GST and fitment.) Keep equipment secure and easily accessible with the iLoad technician kit. It includes ladder holders (6 pegs, 6 pads, 2 straps), conduit holder, key locking security cables & work light mount. Suitable for iLoad only. Full technician kit = 125kg evenly distributed across 3 bars with secure lock function. Requires fitment of 3 bar kit commercial roof racks at additional cost. Part Number:AL1014H000
Towbar, towball & trailer wiring harness.
Price: $985.00 (Price includes GST and fitment.) When towing, you need confidence in the hardware fitted to your Hyundai. Engineered for Australian conditions, Hyundai genuine towbars are designed and tested in Australia to ensure years of trouble-free towing. Maximum ball download 150kg. Towing capacity (1500kg braked & 750kg unbraked - CRDi automatic) or (2000kg braked & 750kg unbraked - CRDi manual). Towbar capacity subject to regulatory requirements, towbar design, vehicle design and towing equipment limitations. Part number: AL0904H001H
Stylevisors - tinted (set of 2, front).
Price: $165.00 (Price includes GST and fitment.) Slimmer than a full weather shield, the tough, tinted acrylic stylevisors enhance the look of your iLoad. Allowing airflow into your car with the front windows partly open, even in the rain, they can reduce fogging without you getting wet. They're also designed to be fitted without the need for drilling.  Part number: AL0384H000
Alloy nudge bar - polished.
Price: $969.00 (Price includes GST and fitment.) Protect the front of your iLoad from minor bumps and scrapes and enhance it's appearance with a sturdy alloy nudge bar made from premium-grade polished aluminium. Designed and tested to Hyundai's strict standards, it is fully airbag compatible, and includes provision for driving lights. Suitable for MY19 Face lifted iLoad/iMax. Part number: 4HA14APH00